At Trailhead, a leading mountain biking, trekking, kayaking and camping tour company, we care deeply about you getting the best possible experience in the place we call home. Our passion started from the love of trail riding in the amazing mountains in the region, as well as the city itself which is rich in culture and heritage.   Our deep knowledge and passionate guides are here to provide you with the best adventure tour in Chiang Mai and our high end equipment, from the YT mountain bikes, Helinox trekking gear or Oru folding kayaks will provide the means to have maximum enjoyment.  
Trailhead Thailand is also committed to the environment as well as the local communities, which are the essence for our tours.  We regularly participate in activities with the national parks such as litter picking, forest restoration and fire break clearing to help give a little back to the region we love so dearly and welcome our guests to join in these events.  
As we're the riders, we understand the needs of our customers. We promise to deliver the unforgettable mountain biking experience with high quality rental bikes and gears, best food and accommodation, cozy shuttles, great service and last but not least "the trails". We will never stop explore the new great trails and share the experiences with you.
We sweat the small stuff so you can spend your energy on the trail. We have all the equipment you need . Feel comfortable with aircon 4×4 for shuttle runs. Even your bikes will be comfortable, riding along in our purpose built mountain bike rack.
There are plenty of trekking companies to choose from in Chiang Mai but what makes Trailhead Thailand unique is that we're able to offer treks in areas seldom visited thanks to our deep knowledge of the area and connections with local communities and national parks.  We're also able to customize trips to your exact needs offering the best possible trekking experience.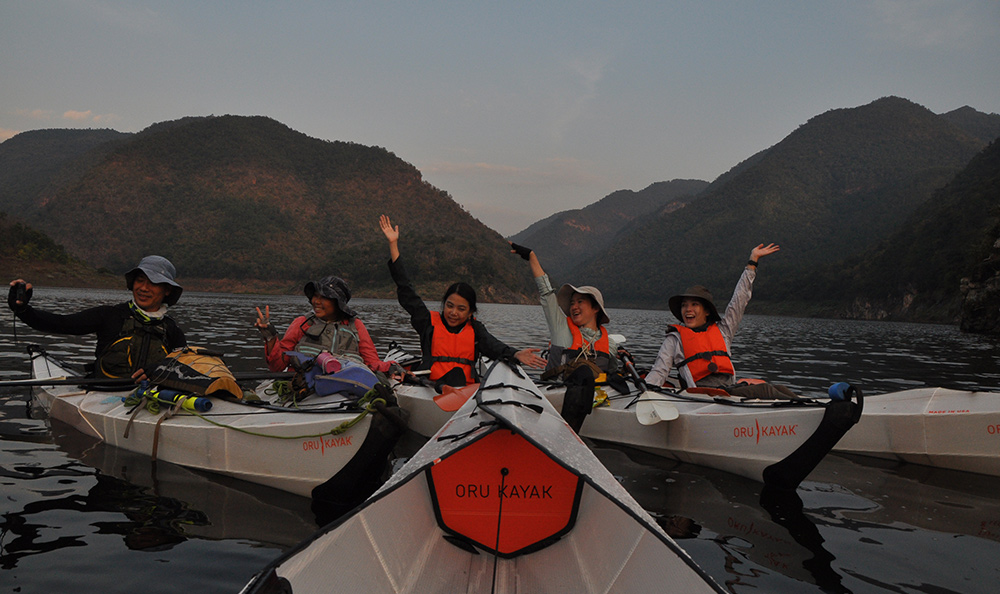 We offer tours not available anywhere else in Thailand.  For example, we're the only company that has a fleet of folding Oru Kayaks for our kayaking tours, allowing us to venture into areas rarely seen by tourists.  Our camping tours are guaranteed to be private and you won't see these areas in any brochures.  
It's almost like a private tour! We normally operate 2 to 5 people in one group, so it means our guides can take care of each individual with no rushing or waiting or feeling left out.  
Fulfill your ultimate experiences with premium quality mountain bikes from YT Industries and Kona. We offer "YT Jeffsy27 AL Two" bikes for our all mountain biking tours. The Jeffsy is ready to go fast and get loose on the roughest terrain and make your trip even more fun. The quality Kona hardtails are used for countryside tours and we have a fleet of well maintained dedicated city bikes for our half day city tours.  
Our friendly, well ridden guides know Chiangmai like the backs of their hands.
All the local secret spots, the less crowded trails. We make sure you enjoy your time both on and off the trail.